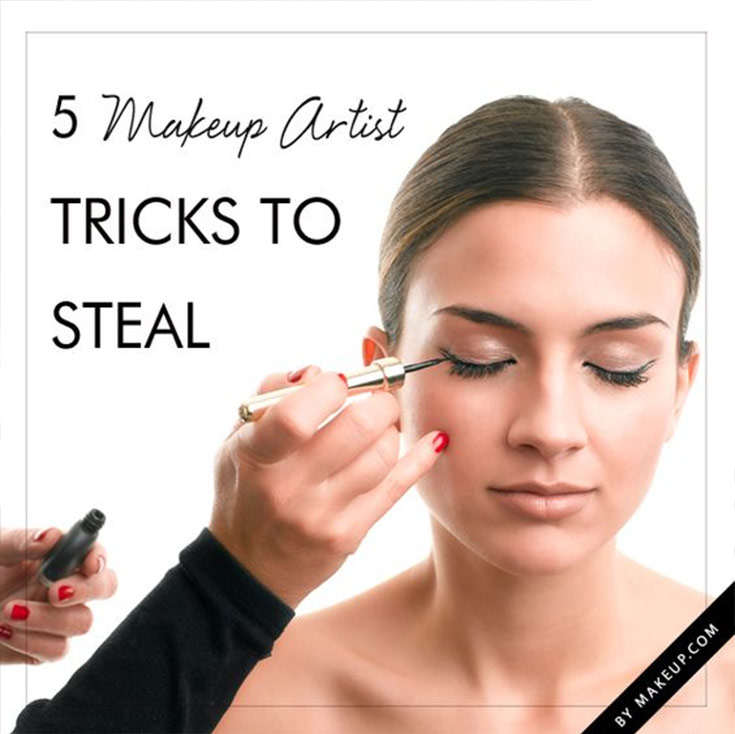 25 Aug

Five Tips From Professional Makeup Artists

1. The Matte Factor: You can turn any lipstick matte by adding a small amount of powder blush on top. Apply lipstick, blot with a tissue, and pat blush on top with your finger until it's fully matte. This is a perfect way to test matte texture to see if you like it while utilizing products you already have.

2. Ms. Mix-A-Lot: You can easily make an at home tinted moisturizer by mixing your foundation with your daily moisturizing cream. This will thin out the texture of your makeup when you want sheer coverage, and hydrate your skin at the same time.

3. Double Duty Eyes: Did you know mascara can double as an eyeliner? Smudge some mascara from your wand on your hand, and apply as a liner with a brush to the lash line. Finish with 3 coats of the same mascara on the lashes. This is a great tip for traveling.

4. Instant Brow Lift: Highlight brows with concealer and blend with a foundation brush. By placing concealer around the brows and blending, you add shape and lift, without an eye-raising bill from the plastic surgeon.

5. Cheeky Fix: Lipstick can double as a cream blush when you're in a bind and you leave them in a different makeup bag. Use a soft peach, pinky brown or not too dark a lipstick blended on the cheek instead, and voila: instant cream blush!